Why Gravy Crew?
Gravy (n):
A thick sauce made from the fat or juices that come out from meat or vegetables as they are being cooked
Payment or benefit in excess of what is expected or required
Wonderful, Excellent: it's all gravy (slang)
The name Gravy Crew was chosen for its professional meaning of 'wonderful, Excellent' but also as a nod to Reginald (Reg) George Smith, father of Gravy Crew's Founder Jackie Alexander.

Reg was an East End lad, hailing from Bethnal Green, who throughout his lifetime – and much to his family's embarrassment – would refer to any debonair passer-by as 'Mr Gravy' in a very loud stage whisper.
Gravy Crew is a fitting tribute to late, great Reg Smith, the original 'Mr Gravy'.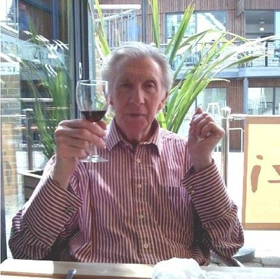 Reg Smith (1931 – 2013)